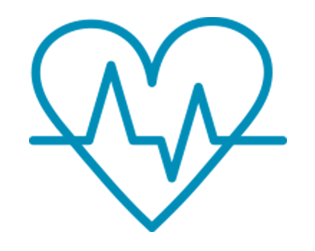 Health
recurrent spend
$27.1 BILLION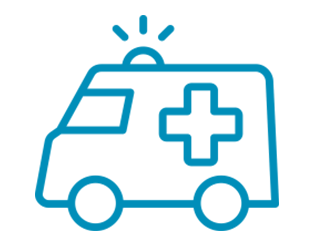 Health
capital spend
$3.1 BILLION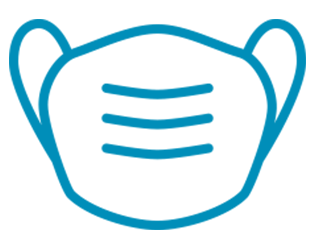 Health cluster
COVID-19 spend
$4.0 BILLION
 
Since March 2020, the NSW Government has committed more than $4.0 billion to help the healthcare system to increase its capacity and ensure it is well placed to manage the ongoing impacts of COVID-19.
Investing in our world-class health system
NSW Health has expanded the vaccination clinic footprint across the state to ensure vaccines are accessible to eligible people across the state, providing outreach to locations in rural and regional areas.
A major boost to the vaccine rollout in NSW has been the opening of the mass vaccination centre at Sydney Olympic Park, which can administer up to 30,000 vaccinations per week. A new centre at Newcastle, to open in July, will complement the existing network of clinics across the State.
Delivering a record infrastructure pipeline
This Budget provides an infrastructure program that builds a better NSW, with a record pipeline of $108.5 billion over four years to ensure the delivery of projects across the State.
Infrastructure investments include:
$12.0 billion over the next four years for Sydney Metro West
$3.1 billion over the next four years for the More Trains, More Services program to modernise the rail network
$2.7 billion over the next four years for the M6 Stage 1
$2.1 billion over the next four years in new capital expenditure to deliver 44 new and upgraded schools, including significant funding to construct 30 schools which are progressing through the planning phase, taking the State's total investment in school infrastructure to $7.9 billion over four years to deliver major projects at over 210 schools
$2.0 billion over the next four years for the Great Western Highway upgrade, co-funded with the Commonwealth, to reduce congestion and deliver safer, more efficient and reliable journeys
$1.9 billion over the next four years for WestConnex
$1.3 billion over the next four years for the Mariyung Fleet (new Intercity Fleet)
$1.3 billion over the next four years for the Northern Road upgrade and the M12 Motorway
$717.9 million over the next four years for the Transport Access program to provide a better experience of public transport customers
$683.5 million over the next four years for road safety investment
$588.1 million over the next four years for NSW bus services, including new buses, identifying new bus routes and continuing the transition to low-emissions transport fleet
$168.7 million over four years to continue planning, design and pre-construction of the Muswellbrook bypass, improving safety on the New England Highway and reducing travel times for long haul freight movements
$115.6 million for the construction of Henry Lawson Drive widening between Tower Road, Georges Hall and Auld Avenue, Milperra (Stage 1) to double capacity and reduce congestion and to continue the development of Stage 2 between Keys Parade and the M5 Motorway; and
$50.0 million over three years to continue planning and development of the Parramatta Light Rail Stage 2, connecting to Stage 1 and continuing north through Ermington, Melrose Park and Wentworth Point to Sydney Olympic Park.
NSW proud: a great place to visit, no matter where you live
Our communities help to make New South Wales be the best place to live and work. Our state should also be the best place to visit.
This Budget puts resources into place to realise the vision and includes:
$200.0 million over four years to secure future major events and rejuvenate the visitor economy, promoting NSW as the premier state to visit and do business
$168.2 million over four years toward the transformation of the Ultimo Powerhouse Museum into a dynamic precinct featuring world-class exhibition spaces focusing on presenting the iconic Powerhouse Collection including design and fashion, education and research
$119.3 million to create a cultural venue and public open space at the Registrar General's Building, consistent with the Macquarie Street East Precinct Review
$80.4 million for new signature walking experiences, including the Great Southern Walk in the Illawarra
$60.0 million over two years for the Creative Capital program to deliver new cultural infrastructure projects in Greater Sydney and Regional NSW to boost community participation in the arts, along with cultural tourism
$59.9 million over three years for upgrades at 12 country race clubs across Regional NSW, to provide improvements to racetracks and additional capacity for stabling thoroughbreds
$50.0 million to support regional tourism, including $30.0 million for the Regional Tourism Activation Fund and $20.0 million for the Regional Events Acceleration Fund
$40.0 million over four years to attract major blockbuster art and museum exhibitions to NSW, showcasing the world's finest cultural treasures in our world-renowned cultural institutions
$24.0 million over four years to expand the State's Arts and Cultural Funding Program to incentivise innovation, vibrancy and creativity within the cultural sector. The uplift will focus on funding to small and medium arts companies, along with funding to enable additional regional touring
$15.0 million for a Cahill High Line, inspired by the Manhattan High Line, temporarily transforming the Cahill Expressway into a contemporary landscape which will host a series of events and provide a viewing deck for New Year's Eve fireworks and Sydney Harbour until the opening of the 2022 Sydney Festival; and
$5.0 million to establish the Heritage Blue Plaques Program that will identify heritage sites for communities to appreciate and connect with their historic surrounds.
CBD revitalisation
The NSW Government is investing in initiatives to revitalise the CBD, create local jobs and drive economic activity.
This includes:
$50.0 million for a new Dine & Discover voucher program to be used on Fridays in the CBD
an additional $20.0 million for the CBD Revitalisation Program for a range of initiatives to revitalise the area and encourage increased spending and mobility in the CBD. This builds on the successful $20.0 million partnership with City of Sydney to fund initiatives such as the Alfresco Dining program and CBD activation grants
$20.0 million accommodation voucher program, which will provide $100 accommodation vouchers to NSW residents to stay in the Sydney CBD; and
extension of the successful Dine & Discovery program until 31 July.