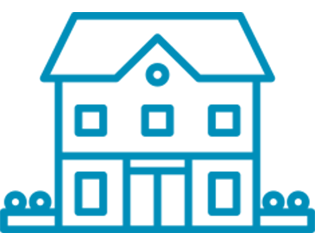 Cost of living savings
MORE THAN
$6.0 BILLION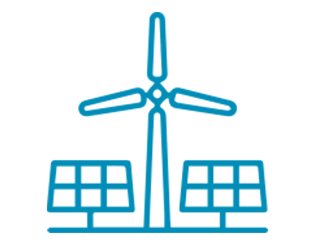 Energy
Social Programs
$333.2 MILLION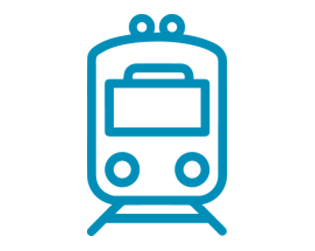 Regional Seniors
Travel Card
$246.3 MILLION
 
The strength of the State's finances has enabled the NSW Government to provide significant support to individuals and families.
Supporting individuals and families with the cost of living
In 2021-22 more than $6.0 billion in new and existing rebates, concessions and cost of living measures are available to households to assist in reducing the impost of everyday living costs and encourage involvement in activities to support development and participation.
In this Budget, the NSW Government is bolstering its existing support programs with a range of ongoing, new and expanded measures, including:
$333.2 million for Energy Social Programs (bringing total commitments to $1.3 billion over four years) to enable the provision of energy rebates and emergency vouchers to help reduce energy bills and provide the community with more affordable energy
$246.3 million to extend the Regional Seniors Travel Card for an additional two years, providing eligible seniors living in regional New South Wales with $250 each year for fuel, taxi travel, or NSW TrainLink tickets
$150.0 million to deliver the Start Strong Free Preschool program for school year 2022 — to provide approximately two days of free preschool per week to all eligible preschool children
$43.9 million over two years to provide a $100 Learn to Swim Active Pre-Schooler Voucher for children aged 3 to 6 years not yet enrolled in school to develop important water safety and swimming skills
$14.2 million for a Cost of Living program and campaign to increase public awareness of NSW Government support available to individuals and families; and
the Treasurer's Financial Literacy Program, which will encourage children to develop positive money habits and increase their financial literacy.
Continuing existing measures, including Active Kids, Creative Kids, Smart and Skilled, Student Transport Scheme and Toll Relief, alongside numerous tax relief measures, not only save our citizens thousands of dollars each year, but contribute to the delivery of social outcomes.
The NSW Government is keeping the Opal fare increase in line with inflation, while also ensuring off-peak discounts and weekend caps introduced in 2020 will remain in place and continue to benefit customers.
The Cost of Living 'One-Stop Shop' service provided by Service NSW has undertaken more than 70,000 cost of living appointments since July 2018. With the average saving per appointment almost $600, this means more money is being spent on things that matter.
Loving where you live
The NSW Government is investing to enhance our communities to support healthy living.
Including:
$205.1 million over two years for the Multisport Community Infrastructure Fund to support local community-based organisations to develop sporting facilities across NSW, to increase participation and maximise accessibility through the development of universally designed facilities
$18.6 million additional recurrent expenditure over two years for the Community Building Partnerships Program to stimulate further investment in local communities, increasing the total funding for the Program to $37.2 million in 2021-22
expanding the Surf Club Facility Program, bringing the total funding over four years to $16.0 million, to construct new and upgraded Surf Club facilities that are safe and inclusive; and
Restart NSW grants to local government, community organisations and other sectors.
Small business
The NSW Government continues to support small to medium businesses with ongoing and new measures.
Including:
$20.0 million in 2021-22 for the Business Concierge service to provide small business operators with personalised support through Service NSW
$9.8 million in 2021-22 to continue the Business Connect program which provides professional business advice to small businesses across NSW
$4.3 million in 2021-22 for the NSW Small Business Commission to deliver increased mediation and advisory services to commercial parties; and
continuation of the NSW Government's $472.0 million small business fees and rebates scheme. Eligible small businesses can claim $1500 in rebates against eligible government fees and charges until 30 June 2022.
Supporting vulnerable communities
This government is investing in critical support services for the most vulnerable and disadvantaged in our state to ensure appropriate care and services are available where and when they are needed.
This includes:
$57.0 million over two years to build on the successful Together Home program, which has assisted hundreds of rough sleepers or vulnerable individuals into accommodation
$33.9 million over four years for specialist domestic violence case management to be rolled out state wide through the Staying Home, Leaving Violence program to ensure victims of domestic and family violence are afforded the option to stay home safely
$30.0 million over four years for social impact investments with a focus on women facing disadvantage and Indigenous youth
$12.2 million over two years to fund Tresillian for a series of support measures to families experiencing difficulties in the critical first years of their child's life, including six Regional Family Care Centres, five 'Tresillian 2U' vans, and staffing for the Macksville residential unit; and
$12.0 million over four years to promote adoption and guardianship for children in out-of-home care, through increased awareness, a dedicated taskforce, and greater support for adopted parents and guardians.
Empowering Aboriginal communities
The 2021-22 Budget reaffirms the NSW Government's commitment to First Nations communities and includes an anticipated spend of $995.0 million on Indigenous specific programs and services, representing an increase of $114.0 million on 2020-21 expenditure levels.
New and existing measures include:
$259.6 million existing funding to provide quality and affordable housing to Aboriginal communities
$185.0 million on targeted education services to increase the learning potential of First Nations students
$52.4 million in 2021-22 towards the Aboriginal Community Housing Investment Fund
$43.7 million to deliver targeted health services through the Aboriginal Community Controlled Health sector, especially in Regional NSW
$41.0 million to expand the Stolen Generations Reparations Scheme, including the digitisation of records
$34.1 million over three years to expand the Roads to Home Program, which will provide planning and infrastructure upgrades to up to 10 additional Aboriginal communities; and
$11.6 million over two years for the extension of the Services Our Way program, providing on the ground, practical support and skill development for Aboriginal people and families with complex needs.