High-quality services delivered by a strong and growing workforce
This Budget continues to build a brighter future for regional communities, providing high-quality services, creating opportunities for children and young people, and supporting families by boosting household budgets.
The NSW Government will continue building a robust economy that propels prosperity for decades to come, bolstering frontline services and investing $1.6 billion in projects to strengthen communities, underpinned by a significant expansion of the Regional Growth Fund.
Support for our regional health system
$6.5 billion over 10 years for 32 new or upgraded hospitals in rural and regional New South Wales, with works already under way, or commencing in 2022-23.

$2.4 billion over 10 years to provide flexible and bespoke recruitment and retention incentives to build and sustain the rural and regional health workforce. This includes increasing training positions locally and supporting professional development to build the skills and expertise to meet regional needs.

$1.8 billion to invest in Ambulance NSW across the State, with new ambulance stations at Warilla, Lisarow, Gateshead, Swansea and Kincumber.

$149.5 million to expand access to, and eligibility for, the Isolated Patient Travel and Accommodation Scheme, allowing more people in remote locations to access critical healthcare services over four years.

$3.0 million to enhance the regional health directory to deliver an expanded customer-centric and geographically based health directory for regional New South Wales.
Support for regional youth
$59.0 million for additional regional youth initiatives to support children and young people across regional New South Wales, framed around four key pillars - Work Ready, Wellbeing, Connectivity and Community- and informed by regional priorities.
Support for cross-border communities
Floods, pandemic border restrictions and bushfires created a unique challenge for more than two million Australians who live close to the States borders.
The NSW Government is expanding its support for these communities with $13.3 million to the Office of the NSW Cross-Border Commissioner, to:
modernise cross-border arrangements through interjurisdictional agreements

advocate for cross-border communities, businesses and organisations.
Expanding the Regional Growth Fund
The NSW Government is continuing to invest in enhancing services and amenities in communities across regional New South Wales to maintain high living standards, making the great things about regional New South Wales even better.
The Regional Growth Fund (RGF) represents an unprecedented investment in the people and communities of regional New South Wales, with $2.0 billion worth of projects committed, delivering 2,700 projects to date.
Making the regions an even better place to live
Every regional community has their own challenges and priorities, and the RGF has been designed with this in mind.
There is no one-size-fits-all approach for local needs, and the multiple programs under the RGF target different areas, ensuring each community can access funds according to its own priorities. 
The NSW Government recognises that not every community is the same, but that all communities across regional New South Wales are worthy of Government commitment and investment. 
The RGF is helping to build major infrastructure and bolster regional economies, create jobs, encourage investment, and create opportunities to participate in sport, recreation and culture.
Patton Park Upgrade
$395,000 was provided to upgrade Patton Park in Broken Hill through the Stronger Country Communities Fund.
Untouched since the 1940s, Patton Park was an empty, disused area where families did not feel safe using outdated amenities and unappealing playground equipment.
Since its upgrade, Patton Park is now a hub of activity, with parents holding so many children's birthday parties there that an event hire company has moved its premises closer to the park.
Lockhart and The Rock Swimming Pools
$1.5 million was provided from the Stronger Country Communities Fund to refurbish the Lockhart and The Rock Swimming Pools, providing modern maintenance and accessible facilities to meet the long-term needs of the community.
Both pools were at the end of their lives and required significant refurbishments to meet safety and operational obligations.
With funding from the RGF, these projects have delivered modern, all-abilities access amenities across three heated pools at Lockhart and two pools and adjacent playground at The Rock.
Modern community infrastructure plays an integral part in attracting and retaining new families of all ages and abilities, which will benefit the community at large for years to come.
The RGF has been designed to align with the long-term economic vision for regional New South Wales and plays a key role in providing what residents need to live, work, invest and play.
It responds to the diversity and changing needs of regional New South Wales for today and into the future.
The direct and indirect impact that RGF investments have is already evident today, and over time it will significantly contribute to the overall liveability and economic resilience of the States regions.
This Budget commits an extra $1.3 billion for the next generation of the RGF to build on the success of the program to date and help make regional New South Wales an even better place to live.
This expansion will continue to invest in those areas that matter most to local communities, including:
$250.0 million to expand the Stronger Country Communities Fund, supporting grassroots projects to reinvigorate rural communities.

$230.0 million to support tourism development projects and enabling infrastructure, leveraging recent significant growth in regional tourism and supporting job creation.

$220.0 million to expand the Resources for Regions program, supporting the ongoing prosperity of mining communities by improving economic opportunities and local amenities and creating positive social outcomes.

$175.0 million for economic activation, providing investment to existing key industries in regional New South Wales.

$100.0 million for the Regional Job Creation Fund to support NSW businesses to grow and incentivise interstate and international businesses to invest in regional New South Wales.

$65.0 million for Regional Events Acceleration to allow them to reach a wider audience across the regions.

$20.0 million to support projects and events for the activation of business opportunities in community facilities.

$18.4 million for local community and cultural events to bring people together.

$9.6 million to support and strengthen regional communities and councils, including priority projects and partnerships.
Ballina Coastal Recreational Walk
$750,000 from the Regional Growth Environment and Tourism Fund for the Ballina Coastal Recreational Walk to address key accessible tourism infrastructure gaps in the Northern Rivers.
With parts of the track between Skennars Head and the Pat Morton Lookout difficult to traverse, dangerous in locations and inaccessible for many people in the community, a five-kilometre stretch connecting the townships of Lennox Head and Ballina was established.
The purpose-built infrastructure has delivered a safe and efficient route that promotes physical activity, has increased participation in walking and cycling for locals and visitors to the region, and is helping improve quality of life and wellbeing in the region.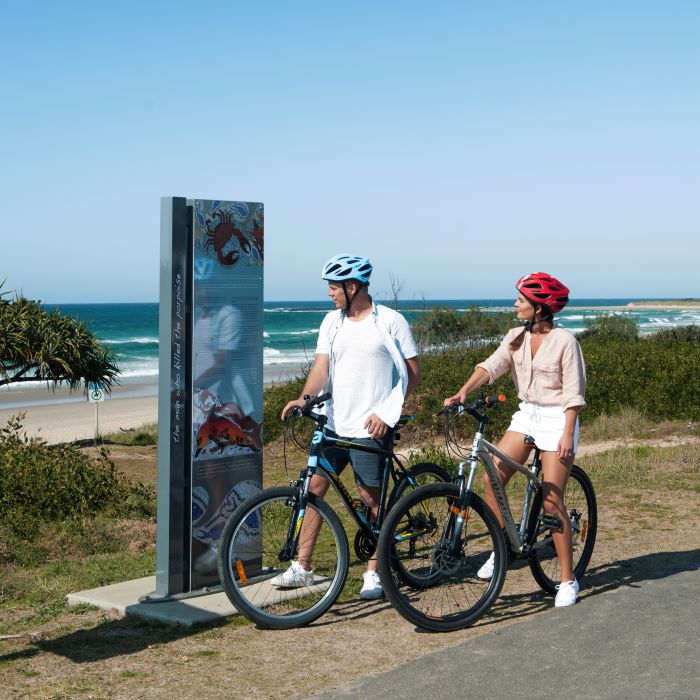 High quality and affordable housing
The NSW Government is investing in practical solutions to address regional housing supply issues, implementing key recommendations of the Regional Housing Taskforce Report to remove barriers for delivery, increase stock and expand enabling infrastructure. This Budget will provide:
$174.0 million for 271 new homes to clear the waitlist for key workers in regional and remote New South Wales.

$149.8 million to deliver 200 new homes and 260 upgrades to State and community-owned properties in First Nations communities, with about 80 per cent of the funds to be spent in regional New South Wales.

$120.0 million for Accelerated Infrastructure Fund grants to co-fund critical enabling infrastructure across regional NSW councils.

$33.8 million for the Regional Housing Development Program, including expanding the Urban Development Program (supporting 127,000 new homes in the 10-year pipeline).

$32.0 million to deliver planning and infrastructure upgrades to First Nations communities through the Roads to Home program, supporting access to essential services.
Boosting household budgets
The Budget provides a range of measures that leave more money in household budgets for families right across New South Wales, including:
$1.3 billion for the Brighter Beginnings Affordable Preschool initiative to provide fee relief for children across both the community and mobile preschool and long day-care sectors.

$193.0 million for the Back to School Subsidy, providing $150 to every NSW schoolchild towards the cost of school supplies in 2023.

$128.0 million Energy Bill Buster program to help eligible households reduce their power bills by installing free solar panels and more efficient appliances.

$98.0 million to provide a $250 prepaid Regional Apprentice and Uni Travel Card for university students and apprentices in regional New South Wales each year to ease the cost of travel.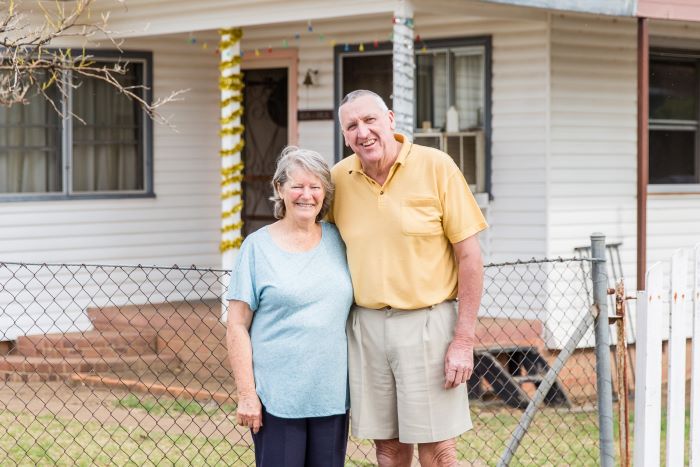 Partnering with First Nations communities
Regional New South Wales is home to many diverse First Nations communities whose ancestors have cared for Country for more than 60,000 years.
Shared decision-making and partnership with these communities are key priority reforms under the National Agreement on Closing the Gap.
To support this commitment, the NSW Government is investing $715.8 million over four years on measures that will strengthen partnerships and support First Nations community-controlled organisations in the regions, including:
$30.0 million for the Community and Place program, providing grants of up to $250,000 to community-controlled organisations to support place-based initiatives.

$15.0 million as part of the State Water Strategy for an integrated set of initiatives that deliver the first Aboriginal Water Strategy for New South Wales.

$12.5 million for the development of new housing design standards and wraparound service approaches for First Nations people in regional communities.

$9.9 million to pilot an Aboriginal Legal Service Child and Family Advocacy and Support program in Western New South Wales and a state-wide telephone advice, advocacy, referral and support service.

$9.8 million to establish local place-based partnerships, including support for Aboriginal Community-Controlled Organisations (ACCOs) to form local and regional coalitions.

$6.2 million to undertake research and evaluation and deliver a pilot program in partnership with local ACCOs to improve digital connectivity and inclusion in First Nations communities.