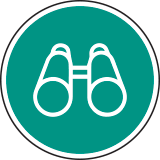 As countries around the world have gone back into lockdown, the pandemic offers an opportunity — to showcase the advantages of living and working in NSW, attract investment and develop global partnerships which strengthen the State's economy and create jobs for the future.
This will enable the NSW Government to better connect the State's talent, ideas, products and services to rapidly growing markets and build partnerships with established markets to bring new investment to NSW.
The Budget will invest:
$100 million in grants to the Regional Jobs Growth Fund to incentivise businesses in regional NSW to invest, expand their operations, get new customers through the door and create new jobs.
$300 million over two years to the Regional Growth Fund to deliver an extra new round of economic development and job creation programs such as Stronger Country Communities program.