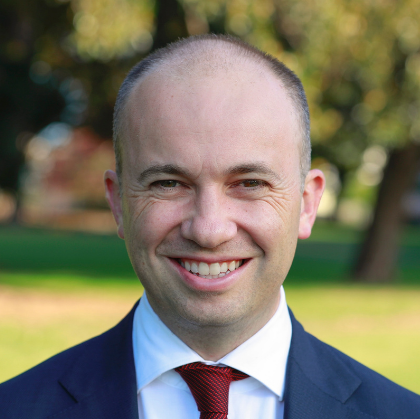 Treasurer's message
Last year, the Government handed down a reform Budget that invested in the people of New South Wales to overcome the challenges of today and secure a more prosperous tomorrow.
Since then, the resilience of the NSW people has been tested once again. Communities have seen their homes and businesses inundated by floods. Families have seen their household budgets hit by inflation as the impact of Putin's illegal invasion of Ukraine and the aftershocks of the pandemic reverberate through the global economic system.
That is why, since the Budget, we have continued to stand shoulder-to-shoulder with the NSW people. We have committed more than $6 billion with the Australian Government to flood relief and recovery. We have continued to roll out $7.2 billion in cost-of-living support. And we are investing in the health system, including a further $612.5 million to support the COVID-19 health response in 2023-24. This is on top of the $4.5 billion additional workforce health investment over the next four years.