High quality and affordable housing
The NSW Government is investing in practical solutions to address regional housing supply issues, implementing key recommendations of the Regional Housing Taskforce Report to remove barriers for delivery, increase stock and expand enabling infrastructure. This Budget will provide:
$174.0 million for 271 new homes to clear the waitlist for key workers in regional and remote New South Wales.

$149.8 million to deliver 200 new homes and 260 upgrades to State and community-owned properties in First Nations communities, with about 80 per cent of the funds to be spent in regional New South Wales.

$120.0 million for Accelerated Infrastructure Fund grants to co-fund critical enabling infrastructure across regional NSW councils.

$33.8 million for the Regional Housing Development Program, including expanding the Urban Development Program (supporting 127,000 new homes in the 10-year pipeline).

$32.0 million to deliver planning and infrastructure upgrades to First Nations communities through the Roads to Home program, supporting access to essential services.
Boosting household budgets
The Budget provides a range of measures that leave more money in household budgets for families right across New South Wales, including:
$1.3 billion for the Brighter Beginnings Affordable Preschool initiative to provide fee relief for children across both the community and mobile preschool and long day-care sectors.

$193.0 million for the Back to School Subsidy, providing $150 to every NSW schoolchild towards the cost of school supplies in 2023.

$128.0 million Energy Bill Buster program to help eligible households reduce their power bills by installing free solar panels and more efficient appliances.

$98.0 million to provide a $250 prepaid Regional Apprentice and Uni Travel Card for university students and apprentices in regional New South Wales each year to ease the cost of travel.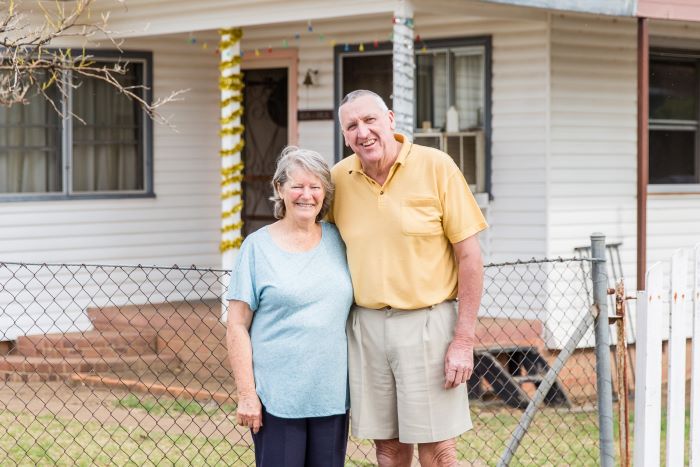 Partnering with First Nations communities
Regional New South Wales is home to many diverse First Nations communities whose ancestors have cared for Country for more than 60,000 years.
Shared decision-making and partnership with these communities are key priority reforms under the National Agreement on Closing the Gap.
To support this commitment, the NSW Government is investing $715.8 million over four years on measures that will strengthen partnerships and support First Nations community-controlled organisations in the regions, including:
$30.0 million for the Community and Place program, providing grants of up to $250,000 to community-controlled organisations to support place-based initiatives.

$15.0 million as part of the State Water Strategy for an integrated set of initiatives that deliver the first Aboriginal Water Strategy for New South Wales.

$12.5 million for the development of new housing design standards and wraparound service approaches for First Nations people in regional communities.

$9.9 million to pilot an Aboriginal Legal Service Child and Family Advocacy and Support program in Western New South Wales and a state-wide telephone advice, advocacy, referral and support service.

$9.8 million to establish local place-based partnerships, including support for Aboriginal Community-Controlled Organisations (ACCOs) to form local and regional coalitions.

$6.2 million to undertake research and evaluation and deliver a pilot program in partnership with local ACCOs to improve digital connectivity and inclusion in First Nations communities.